MS Word Mail Merge (beta)
With PC2Paper you can upload MS Word Mail Merge documents you have created on your PC and send them as real letters from the Internet.
NOTE: This is a beta interface which we are still currently improving. We are aware of several issues with the interface currently, one of them being document fidelity is not always kept.
Please note that we assume you have knowledge of how to create Mail Merge Documents in MS Word. The purpose of this article is not to teach you how to create mail merge documents in MS Word but to show you how you can submit them to our service for sending. If you are unfamiliar with Mail Merge in MS Word there are plenty of online tutorials that can help you online.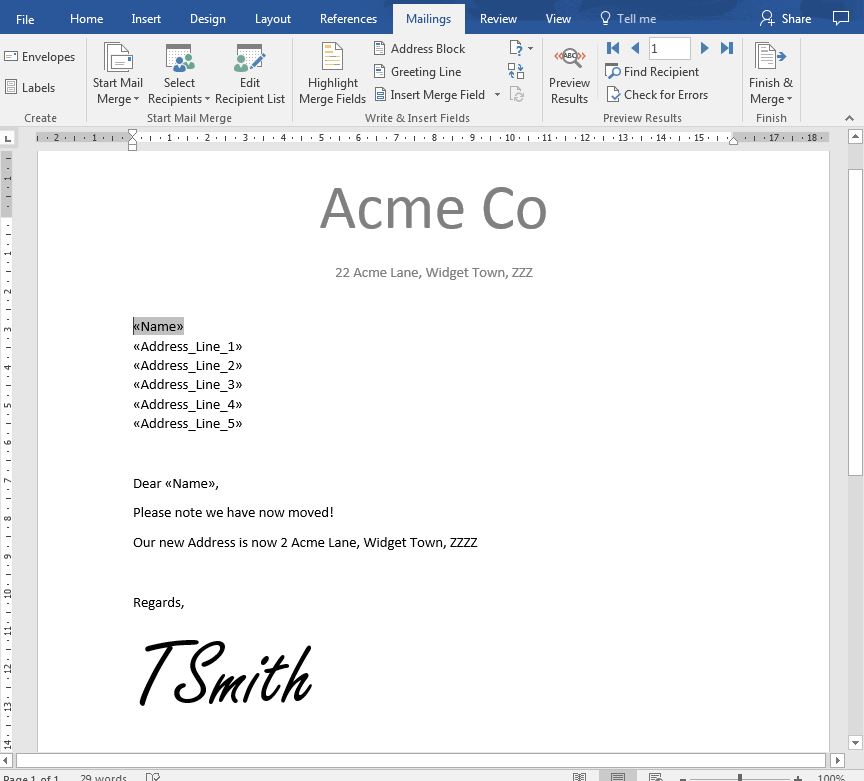 In order to use our MS Word mail merge interface you will need the following
Spreadsheet that contains your merge data (this will also contain your customer addresses)
Word document that contains your letter complete with mail merge fields.
1 ) Upload your spreadsheet
Give your mailshot a name and upload the spreadsheet you used to create your mail merge in MS Word. This will contain the addresses you wish to send your mail merged letters to and any other data you wish to merge into your MS Word document.
Please note
There should be no duplicate fields in your mail merge spreadsheet.
Fields should not have spaces in their names you can name them for example Address_Line1 if need be.
In theory you can have as many fields (columns) as you want merged in your MS Word Document.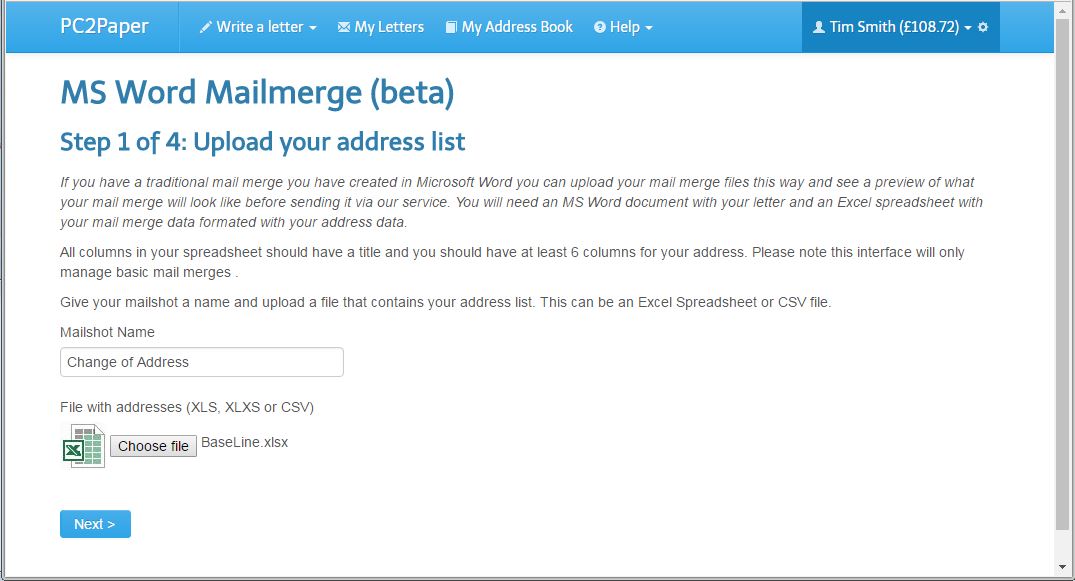 2) Map your fields
On the following screen you can now map your address fields onto our address fields. The interface will also show yout the first 5 lines of data you have imported.
Please note with this interface
You can only send mail to one country at a time.
Fields that you do not map to an address field will still be referenced by your Word Document when it is merged.
After you have mapped your address fields, move onto the next step.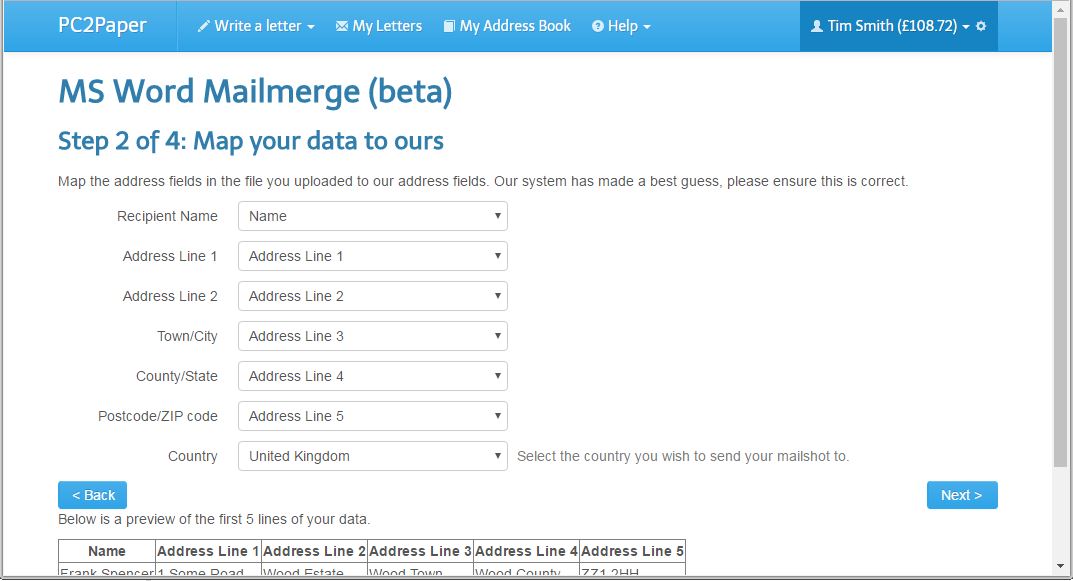 3) Upload your Word Document
In this step you can now upload your MS Word document that has its mail merged fields inserted already.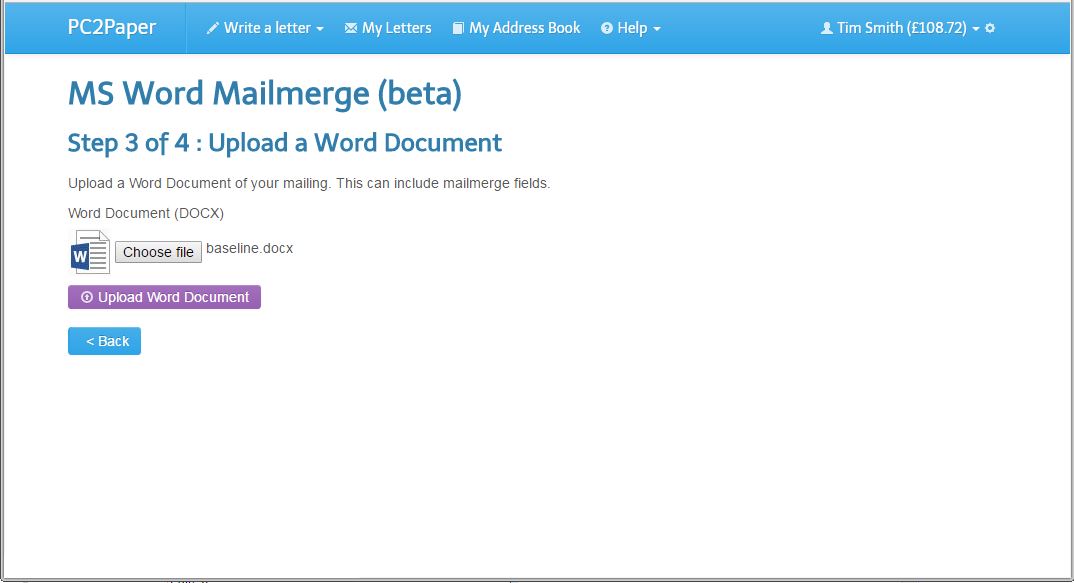 4) Preview your mailmerge document. As you will see in the example below, one of the fonts we used got replaced with a system font. If you need to use special fonts in your document, you can replace them with images.