For your Business
We've been working with businesses for over 10 years. From tradesmen who send out bills to law firms, medical, hosting, financial, universities and large corporations but to name a few.
Why PC2Paper?
We understand how different companies or sole traders have different needs and we try to cater to those and if we don't think we are the right fit for you from the beginning we will tell you so.
We find many customers choose us because we can offer them something the other providers can't.
To use our service you won't need to format your mail in a special way, that's because we don't use windowed envelopes (unless there is a need for us to do so).
We do not place markings on the pages in your letter.
In addition to the standard delivery types of mail we also offer.
Royal Mail Special Next Day Delivery
Royal Mail Signed for
If the type of mail you will be sending with us is sensitive, we can sign Non-Disclosure Agreements.
All of your postal mail in one place
With PC2Paper you can have all of your mail in one place, not only can you send mail using our service you can also opt for our Real Letterbox service and receive postal mail which can be read online.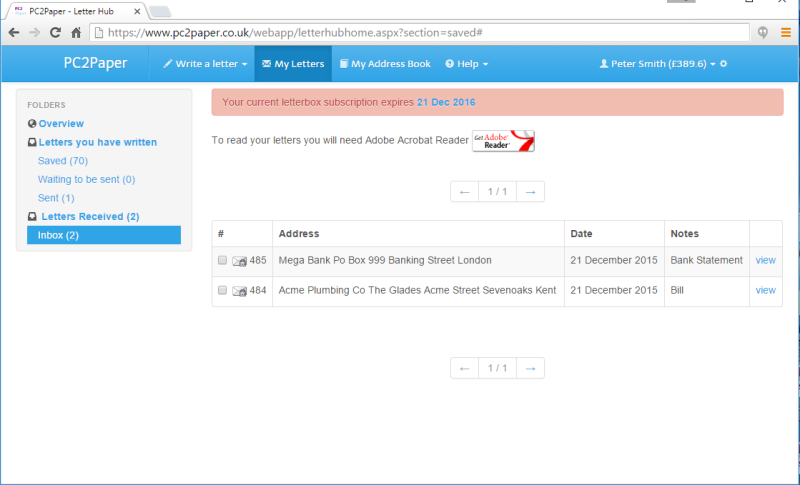 Dropbox and Google Drive Support
We know some companies like to use Dropbox and Google Drive for their files and with PC2Paper you can connect directly to your Dropbox or Google Drive account when sending mail via our site.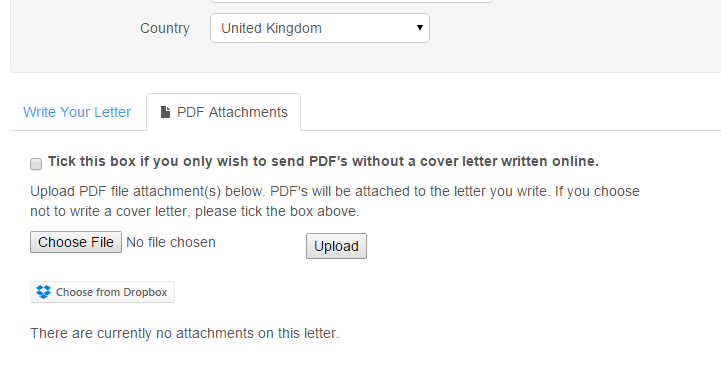 Services we have done for businesses in the past
Bespoke Mailings
Companies often have certain bespoke mailings that do not fall into the regular mainstream often offered by other companies. If you feel our regular offerings do not support the type of mailing you wish to do, please contact us with your requirements and we will provide you with a quote.
Managed Mailings
Our site supports the type of mailing you wish to do but you'd still rather just give someone your data and have them manage your mailing for you.
Mailing list handling
Duplicates in mailings costs you money when sending out mails. Letting us handle your mailing lists for you we can search for duplicates and compare them to previous mailing lists you have used to de-duplicate your lists for you.
Scanned Mail
We can scan your business correspondence for you so it's digital and easily read online as PDF's.
Our APIs
Our Application Interfaces allow your systems to automatically send your mail via ours.