Send and receive real letters online.
Send real letters

Send real postal mail from the Internet. No need to find a post box you can send your mail directly from our site, we support writing mail online or uploading PDF documents.
Real Letterbox

Receive real postal mail and read it online from anywhere in the world.
Business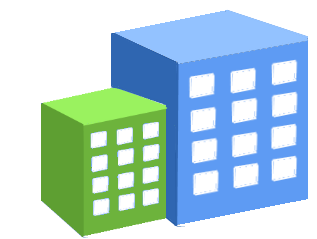 Find out how we can help you with your mailing operations. We've worked with web hosting companies, mutuals, law firms, online businesses large and small.
Set your mail free.
We enable you to send and receive real postal mail through the Internet. We've been providing this service for over 10 years.
Signing up as a user for our service gives you access to our mailing interface that makes all of this possible.
You keep an account topped up with credit to send mail, if in addition you would like to make use of our Real Letterbox service to recieve real postal mail and read it online, you have the option to choose from 2 subscription types. You can pay for mail as it arrives or go for our regular user subscription if you receive a lot of correspondence.
To sign-up for a free account click here, to find out more about our Real Letterbox service click here
News
The last recommended Christmas posting dates for international mail are as follows:
Please be aware that our USA printing station is currently closed for the Thanksgiving Holiday on the 24th and 25th of November. They will reopen as normal on the 28th of November. Any US based mail sent during this time will be sent to our printing station as normal for processing on Monday the 28th of November.
The Royal Mail tracking system is currently experiencing problems. Valid tracking numbers are showing the error "tracking number is invalid and not recognised". Royal Mail are aware of the issue and are working to resolve it. Please note there are no issues with tracked items being dispatched from PC2Paper, they are still being mailed as normal.
PC2Paper is closed for the Bank Holiday on Monday the 29th of August. There are also no Royal Mail deliveries or collections on this day. Any Mail sent after our 3.30pm cut-off time on Friday the 26th of August will be posted on the next available working day Tuesday the 30th of August. Please note our earlier cut-off time of 1pm for Signed services such as Special Delivery and Recorded Delivery.
Our USA based printing station is closed today for the 4th of July public holiday. We are continuing to send mail to the USA as normal for processing, however, customers should be aware no mail will enter the US postal system until our printing station reopens on the 5th of July.