PC2Paper Printer

The PC2Paper Printer enables you to send letters directly from any application on your PC which has the ability to print. Send your letters directly from your favourite word processor without the need to open a web browser and upload them as PDF's. It enables you to do this by installing a virtual printer on your machine called the PC2Paper Printer. When you're ready to send your letter just select print and then select the PC2Paper Printer.
How it works
Step 1 - Install the printer and select it from your favourite word processor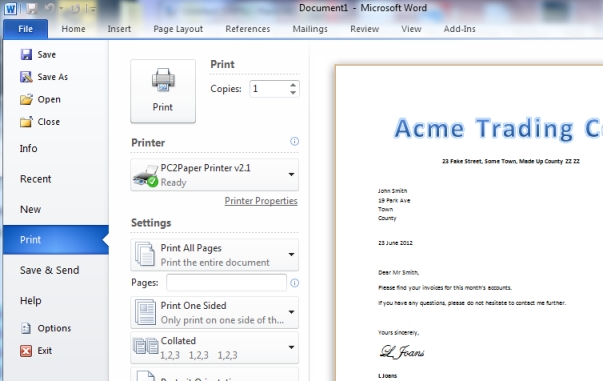 Step 2 - You will now be presented with a preview of your letter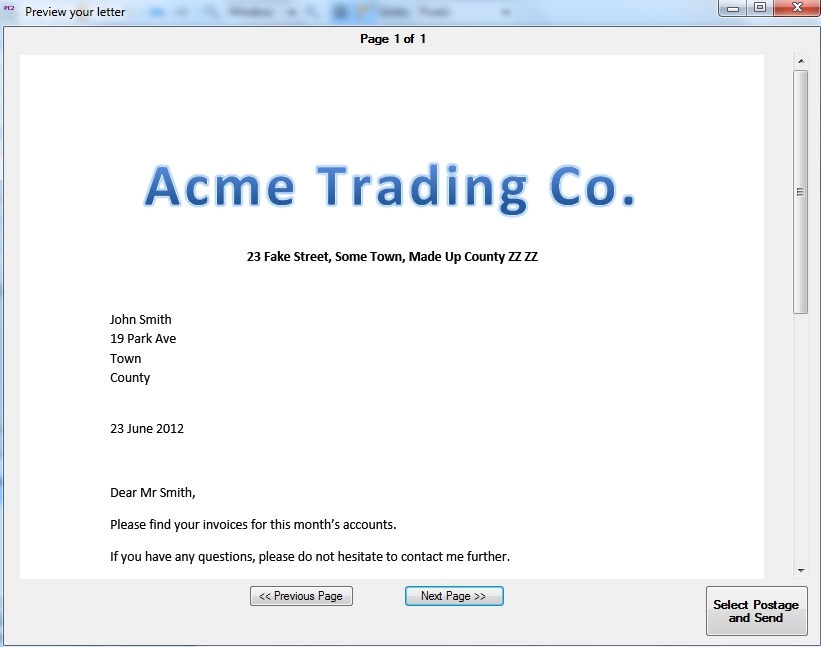 Step 3 - Select your postage options as you would if using our website
After you have selected your postage options and filled in the recipient address click Send and you will be prompted for your PC2Paper Login details. The cost of the letter will be taken from the funds in your PC2Paper account.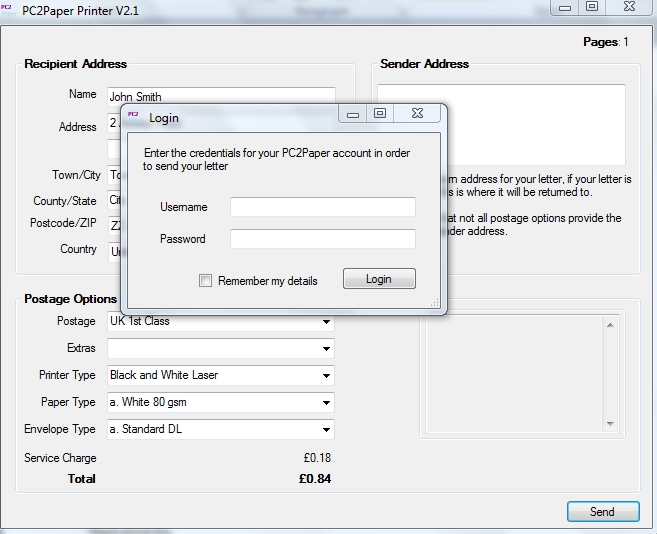 We are keen to get as much feedback as possible about the PC2Paper Printer, if you have any comments please feel free to leave a note in our discussion area or contact us directly.
What do I need to get started?
You will need a PC2Paper Account
Some money in your PC2Paper account to send letters.
A PC with Windows 7 installed
The PC2Paper Printer (download link provided below)
System Requirements for the PC2Paper Printer
Windows 7, 8, 10
2gig of RAM (Min)
An Internet connection
Disclaimer and Legal
Please note that by downloading the PC2Paper Printer driver you agree and understand the following.
I understand that PC2Paper Printer is a beta version of the software that may still have bugs in the software
I install this software of my own free will and have permission of the owner of the machine or am the owner of the machine this software will be installed on.
PC2Paper has not placed spyware of any kind into this software.
I agree not to attempt to reverse engineer this software.
I will not sell or redistribute this software without the express written permission of PC2Paper.
I understand PC2Paper has tested this software to the best of its ability and will not hold PC2Paper responsible for any undesirable operation of this software. Although I understand that PC2Paper will do all in its power to correct faults in the software (within reason).

To download the latest version of the PC2Paper Printer click here