Send and receive real letters online.
Send real letters

Send real postal mail from the Internet. No need to find a post box you can send your mail directly from our site, we support writing mail online or uploading PDF documents.
Real Letterbox

Receive real postal mail and read it online from anywhere in the world.
Business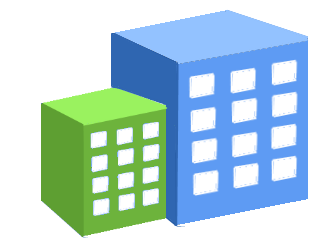 Find out how we can help you with your mailing operations. We've worked with web hosting companies, mutuals, law firms, online businesses large and small.
Set your mail free.
We enable you to send and receive real postal mail through the Internet. We've been providing this service for over 10 years.
Signing up as a user for our service gives you access to our mailing interface that makes all of this possible.
You keep an account topped up with credit to send mail, if in addition you would like to make use of our Real Letterbox service to recieve real postal mail and read it online, you have the option to choose from 2 subscription types. You can pay for mail as it arrives or go for our regular user subscription if you receive a lot of correspondence.
To sign-up for a free account click here, to find out more about our Real Letterbox service click here
News
Latest Recommended Posting Dates
Today, Thursday 17 December is the latest recommended posting date for International Standard to France. Tomorrow, Friday 18 December, is the latest posting date for mail to Belgium, Denmark, Luxembourg, Netherlands, Norway, Slovakia and Switzerland.
The latest recommended posting dates for IUK standard Second Class mail is this Saturday - 19 December. The latest date for First Class mail is Monday 21 December.
PC2Paper will be closed for some of the Christmas period. Our offices will be closed Thursday the 24th of December, Friday the 25th of December, Monday the 28th of December and Friday the 31st of December. In addition to this we are closed at the weekend as normal.
All mail sent after 3.30pm on Wednesday the 23rd of December will be processed on the next available working day Tuesday the 29th of December.
All mail sent after 3.30pm on Wednesday the 30th of December will be processed on the next available working day Monday the 4th of January.
Any mail sent during the days that we are closed will be queued in our system and processed as normal once we reopen.
Royal Mail are to close their SmartStamp service on 31st December 2015. Customers might be aware that we currently use this service to print our postage onto the envelopes. We are currently testing PPI alongside Smartstamp with a view to moving over to it within the next few weeks. Customers should see no interruption to the service.
Please find the last Royal Mail posting dates
One of our most frequently asked questions is customers requesting tracking numbers for sent items.